When swimmer Lia Thomas won the 500m freestyle at the 2022 NCAA Swimming championships, beating Olympic silver-medalist Emma Weyant in the process, it could have been the dawning of a new era in U.S. women's swimming.
However, there was no celebration and ticker-tape parade that may have afforded the triumph in the 500m freestyle that left Weyant trailing 1.75 seconds behind, or the fanfare that Thomas would try out for the U.S. 2024 Olympics team.
The problem for some was not that Thomas had become the first transgender athlete to win an NCAA championship but that she had gone from being ranked 554th in the men's 200m freestyle and 65th in the men's 500m freestyle in 2017-2018, before transitioning to being the number one 500m freestyle swimmer in the women's category.
Thomas' winning performance had become a lightning rod for what some argue is sport's greatest existential crisis.
The NCAA, college sports' governing body, had decided not to adopt USA Swimming's rules, which stated that trans athletes must undergo three years of hormone replacement therapy before being allowed to compete.
University of Pennsylvania student Thomas, had transitioned the year before the competition and was thus eligible to compete.
With their being consternation among some sportswomen that transgender athletes were going to swamp competitions and start taking the top prizes, World Athletics took a stance and ruled that they would not be allowed to compete in women's competitions.
This was applauded by former swimmer Riley Gaines, an activist against transgender women participating on female sports teams, who told Newsweek: "This ruling represents what the overwhelming majority of people, especially elite athletes, want."
However, Hudson Taylor, founder and executive director of LGBTQ+ advocacy group Athlete Ally, told Newsweek: "We are beyond devastated to see World Athletics succumbing to political pressure instead of core principles of inclusion, fairness and non-discrimination for transgender athletes and athletes with intersex traits."
There had been concerns raised that transgender athletes who had gone through male puberty had an unfair advantage on as their naturally higher testosterone levels would mean they would have more "power" than their female competitors.
The ruling was that trans women, or those with Differences of Sex Development (DSD), would have to have to lower their testosterone levels to the equivalent of a female in order to compete against them.
The ruling, made on March 23, states: "For DSD athletes, the new regulations will require any relevant athletes to reduce their testosterone levels below a limit of 2.5 nmol/L for a minimum of 24 months to compete internationally in the female category in any event, not just the events that were restricted (400m to one mile) under the previous regulations."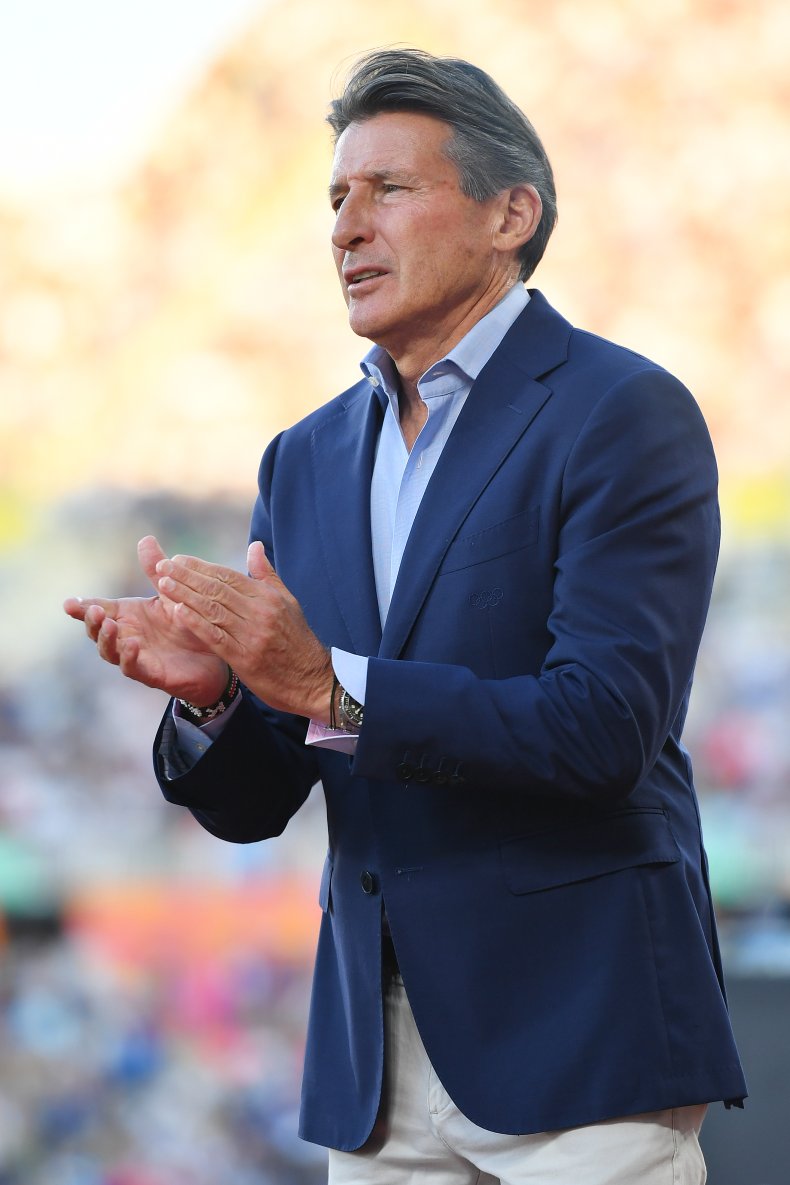 To put that into context, a male would normally have testosterone levels of 10 to 35 nanomoles per liter (nmol/L). A female would normally have 0.5 to 2.4 nmol/L.
World Athletics President Sebastian Coe said about the ruling at the time: "Decisions are always difficult when they involve conflicting needs and rights between different groups, but we continue to take the view that we must maintain fairness for female athletes above all other considerations.
"We will be guided in this by the science around physical performance and male advantage, which will inevitably develop over the coming years.
"As more evidence becomes available, we will review our position, but we believe the integrity of the female category in athletics is paramount."
Caitlyn Jenner, who is arguably the most famous sportsperson to have transitioned, albeit many years after she won gold in the 1976 Olympics, has been vocal in arguing against trans women in women's sports.
Speaking on Fox News Monday night, Jenner said: "We need to protect women's sports and we have been fighting this issue for the past year and a half, going back to Lia Thomas and Penn swimming and you know what, we won that battle."
She then went on to speak out against President Joe Biden's proposed plans that would allow schools to enforce some restrictions against transgender student athletes, but opposes any "categorical" ban on those competing in sports alongside their gender.
This was revealed in a press release from the Education Department, which stated it "recognizes that in some instances, particularly in competitive high school and college athletic environments, some schools may adopt policies that limit transgender students' participation.
It continued: "The proposed rule would provide schools with a framework for developing eligibility criteria that protects students from being denied equal athletic opportunity, while giving schools the flexibility to develop their own participation policies."
On Tuesday, Doug Burgum, North Dakota's Republican governor, signed two transgender athlete bans into law, effectively prohibiting transgender girls and women from joining female sports teams in K-12 and college.
Burgum did admit in a statement that there have not been any transgender athletes among the 27,000 who have participated in the past couple of years at the level from which they are now barred.
He said: "There still has not been a single recorded incident of a transgender girl playing or entering the process to even ask to play on a North Dakota girls' team."
'This Does Nothing To Address Threats To Women's Sports'
Taylor told Newsweek: "The guidelines announced go against inclusive guidelines from the International Olympic Committee as well as extensive research showing that transgender women do not have an inherent advantage in sport.
"Sebastian Coe states that these guidelines are an attempt to protect women's sport, but in fact these guidelines do nothing to address what we know to be the actual, proven threats to women's sports: unequal pay, rampant sexual abuse and harassment, lack of women in leadership, and inequities in resources for women athletes."
Taylor continued to say that dreams of transgender athletes have been unfairly crushed, with their chances of competing at the highest level now looking increasingly unlikely.
Taylor added: "What these guidelines mean on a human level is that a young transgender girl who dreams of one day seeing herself on an Olympic stage will now have those dreams cruelly dashed.
"For women with intersex traits, they will continue to be subjected to horrific sex testing practices and medically unnecessary surgery, gender-based violence and discrimination that has been documented by Human Rights Watch and the United Nations High Commissioner for Human Rights."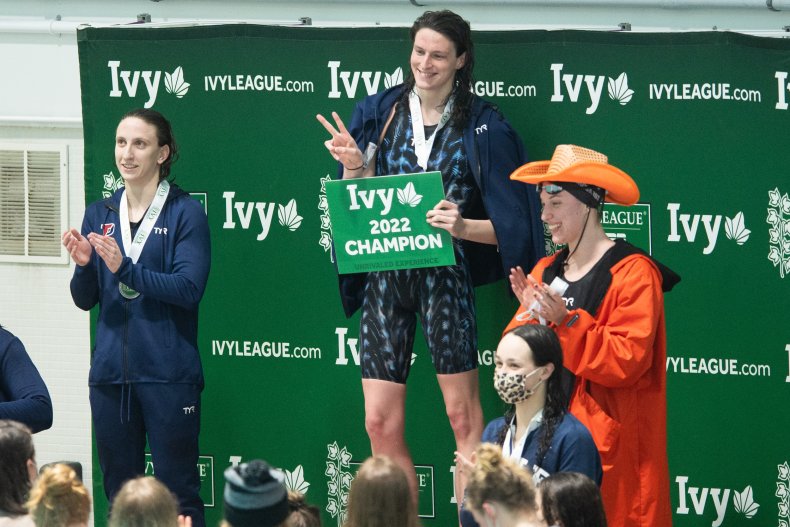 "We will continue to push for World Athletics to look at the science, to center inclusion, and to speak directly with athletes affected by these criteria in order to develop a policy that allows all athletes access to the sport they love."
'Everyone is entitled to safety, privacy, fairness and respect'
Gaines, a former University of Kentucky championship-winning swimmer, has been an activist against transgender women participating on female sports teams.
Speaking to Newsweek, Gaines said World Athletics ruling about transgender athletes in women's sports is very important.
Gaines told us: "The ruling of World Athletics is huge. There have been too few organizations or governing bodies willing to fight for fairness for women. World Athletics has now joined this small group by prioritizing fairness and the integrity of sport over 'inclusion' and 'kindness.'
"Everyone is entitled to safety, privacy, fairness and respect, but we should be able to achieve that without infringing on another person/population's rights."
Gaines said this was a "great step in the right direction" but "the battle is not won."
She said: "It's nice that World Athletics is one of few large governing bodies willing to protect elite female athletes, but young girls and amateurs deserve to fair competition and privacy as well.
"We need to ensure every females' rights to be able to have equal opportunities in their sport. Just because they're not yet 'elite', they are still deserving of being protected from facing discrimination on the basis of sex."
Do you have a tip on a sports story that Newsweek should be covering? Do you have a question about transgender athletes? Let us know via entertainment@newsweek.com.