Recent Middle Eastern crackdowns against the LGBTQ community are "echoing efforts by prominent American conservatives," according to a report in the Washington Post Thursday.
The article cited incidents in Lebanon, Jordan and Turkey where local events, such as a Pride parade and movie screenings featuring gay actors, were shut down by their governments. While reporting LGBTQ rights are a "legal gray area" in these countries, The Post tied the events to "American conservatives."
"Across the Middle East, LGBTQ communities face a growing crackdown, echoing efforts by prominent American conservatives to restrict the rights of gay and transgender people and erase their influence from society," the article read.
The Washington Post explained, "In the Jordanian capital of Amman, a movie screening with a gay male lead was canceled recently on orders from the governor. In Lebanon, a beer commercial that appeared to include a gender nonconforming person was met with widespread derision online, similar to the backlash faced by Bud Light in the United States after it partnered with a transgender TikTok star. 'Just like BudLight…go woke, go broke!' read one comment on Twitter, now known as X."
WASHINGTON POST SLAPS BIDEN WITH 'FOUR PINOCCHIOS' FOR FALSELY CLAIMING HUNTER NEVER MADE MONEY FROM CHINA 
Meanwhile, Hasan Nasrallah, the leader of the Iran-backed Hezbollah terrorist group in Lebanon, attacked the United States for "promot[ing] a culture of homosexuality in schools and universities," and called for "sodomy" to be punishable by death. 
"The inflammatory rhetoric prompted Grindr, a dating app for gay, bi and trans people, to issue an alert to its users in Lebanon on Sunday — warning them to 'take extra caution both online and offline right now' and directing them to a helpline if exposed to danger," according to The Post.
In Jordan, a film screening was canceled for having a gay male lead and LGBTQ people were said to have reported "being attacked in the streets."
An activist told The Post, "speaking on the condition of anonymity for fear of backlash from the authorities,"  that "They don't feel safe reporting these incidents and I don't encourage them to." 
The article went on to not only compare conservative U.S. politicians to these Middle Eastern countries for focusing on "the family institution" but to Russia as well.
"Although the talking points about protecting the family echo those espoused by some right-wing politicians in the United States, there are other influences closer to home, specifically Russia," it read.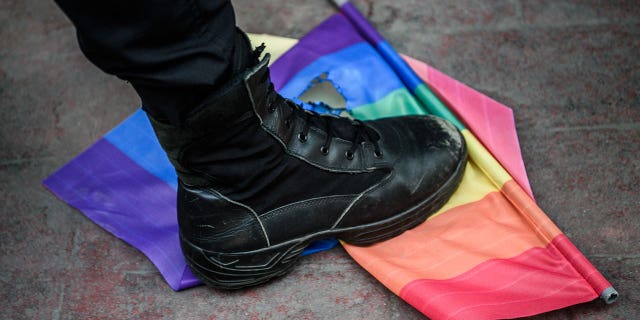 Several social media users called out The Post for saying the situation in the U.S. mirrors the human rights abuses in three Middle Eastern countries while not reporting on the ones where homosexuality is a crime and gay men are executed.
'BARBIE' PREMIERE POSTPONED IN MIDDLE EAST DUE TO LGBTQ-RELATED CONTENT, MAY NOT DEBUT IN SOME ARAB COUNTRIES 
"US conservatives: maybe children shouldn't take puberty blockers and hormone therapy. Islamists: gay people should be stoned to death. Washington Post: the similarities are striking," Targeted Victory Vide President Logan Dobson tweeted.
The Spectator contributing editor Stephen Miller joked, "Everyone knows Iran got the idea to hang and throw gays off rooftops from Libs of TikTok."
Commentator Chris Loesch wrote, "Gaslighting Americans who AREN'T restricting anyone's rights to tell a Mid East alphabet story where we have seen footage of gay men being thrown off buildings for decades."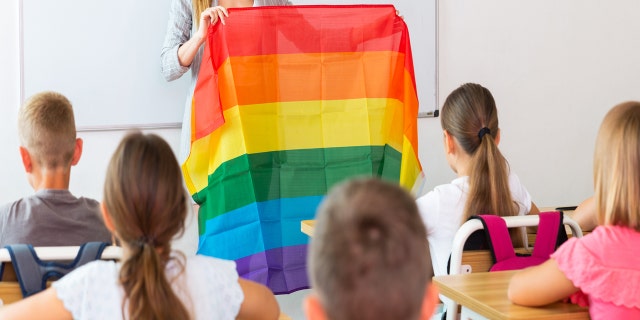 CLICK HERE TO GET THE FOX NEWS APP
The Washington Post did not respond for a comment. 
For more Culture, Media, Education, Opinion, and channel coverage, visit foxnews.com/media