Washington Post contributing columnist and National Review editor Ramesh Ponnuru called out the media and fact-checkers over the Democratic Party's abortion stance 
He noted a recent interview Republican Florida Gov. Ron DeSantis did with NBC's Dasha Burns, during which he said a lot of the left supports abortion up until birth. 
"There's no indication of Democrats pushing for that," Burns responded. She was criticized over her defense of Democrats on X, formerly known as Twitter.
Ponnuru wrote, "News outlets from the Associated Press to CBS to The Post have offered similar 'corrections' when Republicans have said that Democrats favor keeping abortion legal even late in pregnancy." 
NBC REPORTER CLASHES THE DESANTIS OVER ABORTION POLICY: 'NO INDICATION' DEMS SUPPORT INFANTICIDE'
Ponnuru also said Republican politicians were correct in their framing of the Democratic Party's position on the topic and said that fact-checkers were making the "same mistakes" in concluding otherwise. 
"They emphasize that abortions late in pregnancy are 'rare.' That's a separate question from whether Democrats want them to be legal. It's also a disputable judgment call," he wrote. 
He noted issues with multiple fact-checks, including one from the Washington Post. 
"The Post's fact check noted that abortions after 20 weeks, 'when medical technology makes it increasingly possible to save a premature infant,' made up only 1.3 percent of all abortions," Ponnuru wrote. 
HALEY CALLS FOR 'CONSENSUS' ON ISSUE OF ABORTION, AS PENCE SAYS THAT IS 'THE OPPOSITE OF LEADERSHIP'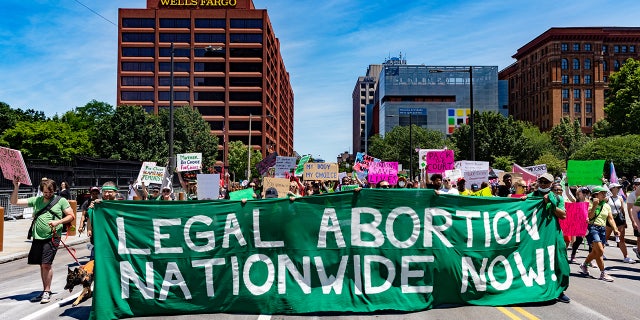 "This percentage, the same Post fact-checker acknowledged, amounts to at least 10,000 late abortions in total each year. Whether one views that number as large or small likely depends on views of the morality of abortion," he continued. 
He argued that the Associated Press's fact-check cited no evidence that late-term abortions typically happen if the fetus has a low probability of survival.
Ponnuru cited a review from 2013 that found, "that most abortions done between Weeks 20 and 28 are not 'for reasons of fetal anomaly or life endangerment.'"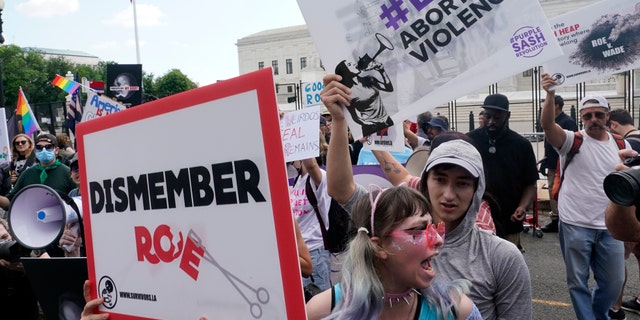 He also noted that most Democrats want to reestablish Roe v. Wade and do not support late-term abortions.
"Verbal sleights of hand such as that one allow politicians to give two messages to two audiences. The general public thinks the candidates are taking a moderate stance compatible with tighter restrictions on abortion in more advanced stages of pregnancy. Activists in favor of liberal abortion laws understand that they will oppose any restrictions," he wrote, referring to Democrats that hedge their language when talking about abortion. 
For example, Democratic Pennsylvania Sen. John Fetterman, who at one point said he didn't support any limits on abortion, clarified during a debate before the November 2022 midterms that he supports Roe v. Wade. 
CLICK HERE TO GET THE FOX NEWS APP
For more Culture, Media, Education, Opinion, and channel coverage, visit foxnews.com/media.