The FSB filed a request to extend the journalist's detention, a WSJ editor said.
LONDON — The Wall Street Journal reporter being held in Russia had his pre-trial detention extended for three months during a hearing at a Moscow court on Thursday.
Evan Gershkovich, a correspondent with the paper's Moscow bureau, was arrested in March and stands accused of "acting on the instructions of the American side" and collecting state secrets about the military.
"The court's decision in respect of Gershkovich extended the period of detention for three months, and only up to eight months, that is, until November 30, 2023," the press service of the court said on Thursday.
The FSB filed a request to extend the journalist's detention for "an unspecified period of time" as he awaits trial, Emma Moody, the Journal's editor for Standards and Ethics, said in an email to staff on Wednesday, citing Russian media reports.
"We are deeply disappointed he continues to be arbitrarily and wrongfully detained for doing his job as a journalist," the Wall Street Journal said in an emailed statement following the hearing. "The baseless accusations against him are categorically false, and we continue to push for his immediate release. Journalism is not a crime."
Gerskovich appeared in court in April and June for hearings to appeal his pre-trial detention, which had been approved through Aug. 30. Under Russian law, prosecutors are required to request his pre-trial detention be continued every few months.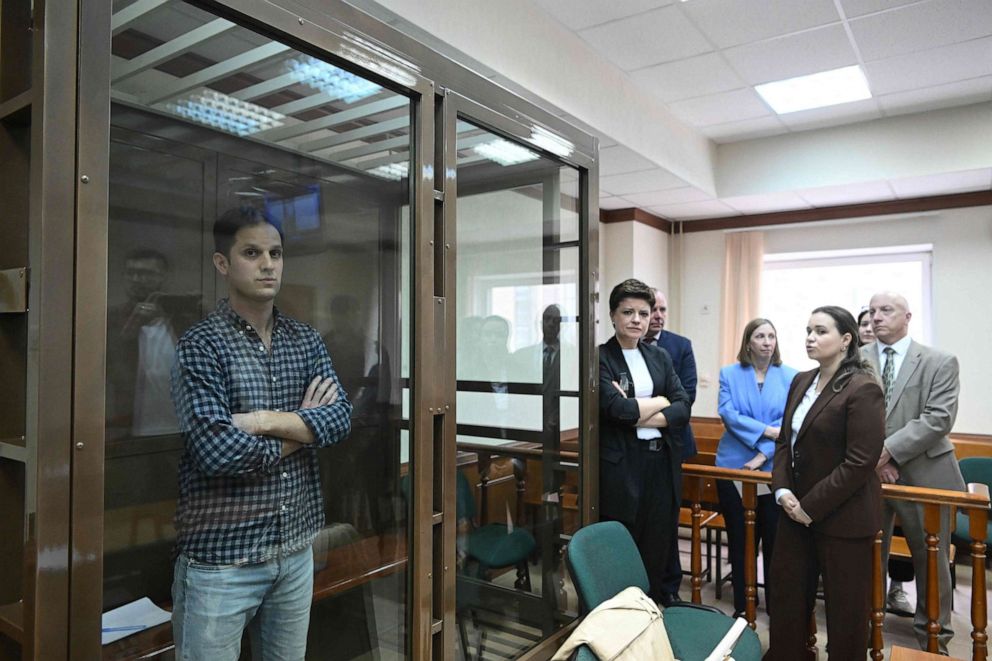 The Biden administration and the Kremlin have both confirmed they are in discussions to find a possible deal to free Gerskovich, likely in a prisoner swap. But the U.S. has said so far there is little progress.
President Joe Biden, who spoke with Gershkovich's family in April, has said the detention was "totally illegal."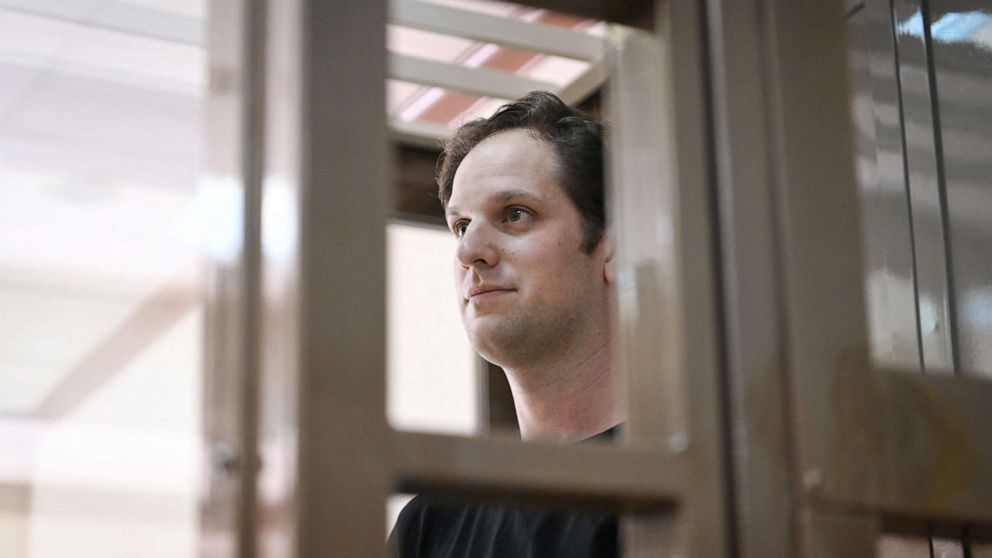 State department officials said the U.S. determined the journalist had been "wrongfully detained." The House of Representatives in June unanimously passed a resolution calling for the immediate release of Gershkovich and Paul Whelan, another American being held in Russia.
ABC News' Patrick Reevell, Shannon Crawford and Joe Simonetti contributed to this story.