"The View" hosts clashed on Wednesday over the indictment and arraignment of former President Donald Trump as co-host Alyssa Farah Griffin argued that the case was "not taking Donald Trump down."
"Two things can be true at once. Yesterday was a bad day for Donald Trump. The first indicted former president, I want to see this guy held accountable. This case is not taking Donald Trump down," Griffin said.
Co-host Sunny Hostin, a lawyer and former federal prosecutor, skeptically asked how her fellow co-host knew that. 
"There was no conspiracy charge, which a lot of people were looking to sense. The felony charges, the max sentence is four years but this is a first time offender, it's a non-violent crime. It's a class E felony, every legal expert I talked to saying most likely a fine and probation," Griffin continued. 
MSNBC ANALYSTS REJOICE OVER TRUMP INDICTMENT: 'ALL OF US SHOULD BE HAPPY THE SYSTEM IS WORKING'
"I'll tell you why they're wrong, as this legal expert," Hostin responded. "I will tell you why you're wrong. Prosecutors are not only in the business of prosecuting crimes, we're in the business of sending out a message. If you let the President of the United States be found guilty of one to 34 counts, even if they are misdemeanors, and he gets to go home scot-free, you're sending a message to the country." 
Farah Griffin insisted Trump was "not going to jail for this" and said it's not "scot-free" because she believes it's going to end up being a "fine and probation."
"That's not going to happen," Hostin argued. 
"This is this guy's job. So, let's let him do his job. Just the same way we say – the job is – you don't bring stuff you don't think you can prove. So he thinks he can do it," co-host Whoopi Goldberg argued. 
CNN ANALYST SHOOTS DOWN SUNNY HOSTIN'S THEORY THAT TRUMP CASE IS 'EASY' TO PROVE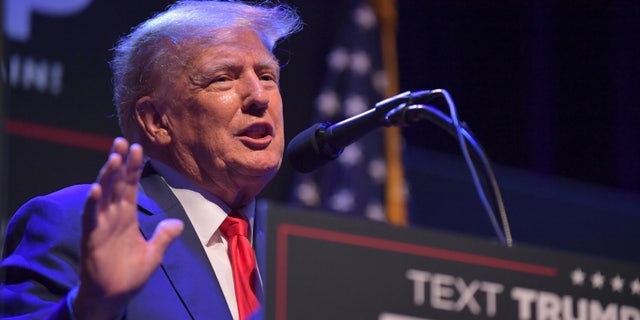 Farah Griffin added that serving jail time would be the "most extreme" thing to happen. 
"Here's what I think these guys are saying, is that, this leads to something else, leads to something else," Goldberg said, noting those who talk about going after Hunter Biden. She argued that if they "have something," they should "take him to court."
"Alvin Bragg felt he had something and he's doing his job. That's what we pay him to do. So whether it blows up in everybody's face or it at leads to stuff we're not even seeing, his job is to go after it. And I'm glad he's doing his job. And that will shut a lot of people up. He's not concerned about what's going on in New York. No, he is. He sees," Goldberg continued.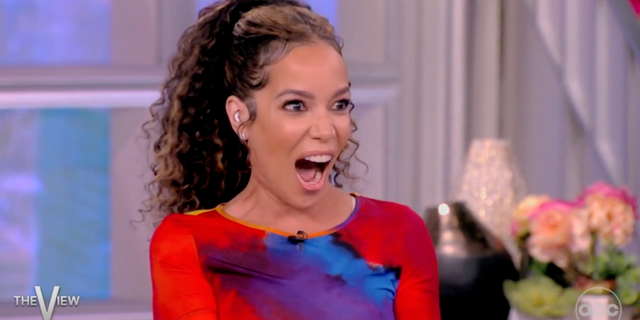 The hosts celebrated the indictment news on Friday as Hostin said she "called it."
Behar said it was a "celebration of the law."
CLICK HERE TO GET THE FOX NEWS APP
Co-host Ana Navarro, a Republican who supports Democrats, joked during Friday's episode that Trump had won the popular vote for the first time with the grand jury voting to charge him. She then invoked some of Trump's grandchildren, saying the three children of his daughter Ivanka Trump and Jared Kushner could choose what "mugshots" they liked better from their grandfathers Donald Trump and Charlie Kushner. 
Fox News Digital's David Rutz contributed to this report.