Three suspects were arrested in Texas this week in connection with an alleged organized fuel ring, accused of stealing 18,000 gallons of gas at one station.
Employees at the Rickey Rockets gas station in Garland, Texas, alerted police after growing suspicious of a white box truck that kept showing up, FOX 4 Dallas-Fort Worth reported Saturday.  
Following a multi-county investigation, Julio Benitez-Hernandez, 30, Joxan Santos-Legon, 42, and Rafael Vazquez-Unzaga, 30, were arrested 150 miles northeast on Garland in Bowie County on Thursday. 
Investigators surveilled the suspects' truck to Bowie County where the suspects were allegedly found with 1,500 gallons of stolen gas. 
AMERICANS STEALING GAS, RESELLING IT AMID RECORD PRICES: 'THERE'S NO ROBIN HOOD IN THIS'
THIEVES DRILLING HOLES IN TANKS TO STEAL GASOLINE IN FLORIDA CITY
"This goes over four different counties from these individuals," Garland Officer Felicia Jones told FOX 4. "There is no telling how many different locations, and how many times, and how much was taken each time they made a trip."
The suspects are accused of pumping the gas at a normal rate while slowing down the meter, the Texas Financial Crimes Intelligence Center told FOX 4.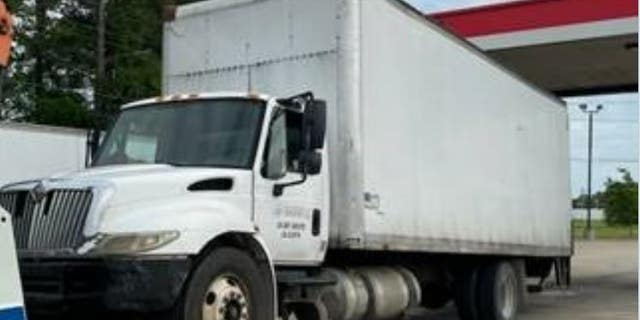 Their box truck also reportedly has an internal storage system for the stolen gas, Garland police said. 
The suspects were booked into the Bowie County Jail and will eventually be transferred back to Garland, according to FOX 4. 
CLICK HERE TO GET THE FOX NEWS APP
They face fuel theft charges in Garland, Bowie and Franklin County.