NAACP board of directors chairman Leon W. Russell pushed back against criticism for his organization's travel advisory for Black people in the state of Florida while he himself lives in the Tampa Bay area.
Appearing on MSNBC's "The ReidOut," Russell discussed the recent backlash over the NAACP warning Black people against traveling to Florida following "Governor Ron DeSantis' aggressive attempts to erase Black history."
"Florida is openly hostile toward African Americans, people of color and LGBTQ+ individuals," the NAACP Board of Directors' formal travel notice read. "Before traveling to Florida, please understand that the state of Florida devalues and marginalizes the contributions of, and the challenges faced by African Americans and other communities of color."
Florida Republican Party chairman Christian Ziegler pointed out that Russell's Twitter account shows that he currently lives in the Tampa Bay area. 
NAACP ISSUES TRAVEL ADVISORY FOR FLORIDA EVEN THOUGH BOARD CHAIRMAN LIVES IN STATE 
Ziegler commented on the apparent hypocrisy and offered to pay for Russell to leave the state:
"The CHAIRMAN of the @NAACP lives in Tampa, FLORIDA! True leadership is being willing to do what you ask others to do… time to step up and MOVE. If you think our state is so bad, the @FloridaGOP will help with moving costs."
Russell pushed back on "The ReidOut," stating that Ziegler was full of "bull—-."
"First of all, he is full of bull—-. Secondly, you need to understand it's not about money, it's about people, it's about humanity. Thirdly, quite frankly, we haven't told anybody to leave. In fact, the NAACP is encouraging folks to stay here and fight. If there was ever a reason to stand your ground, it's Black people, LGBT community, the immigrant community, women, need to stand our ground in Florida and fight, and understand that that fight is a political fight."
He continued, "It's time to look at policymakers, to see what they are doing, to remember what they're doing, what the city council, school board, county commission level, or whether they are running for the highest office in the land. It's time for us to understand what their record is and how they've operated."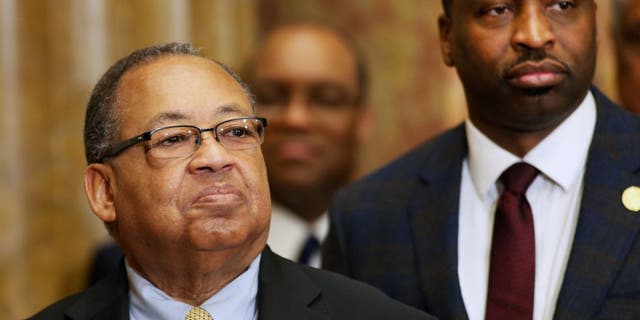 Russell had previously given a statement attacking DeSantis with the travel advisory warning.
"Once again, hate-inspired state leaders have chosen to put politics over people. Governor Ron DeSantis and the state of Florida have engaged in a blatant war against principles of diversity and inclusion and rejected our shared identities to appeal to a dangerous, extremist minority," Russell said in the press release.
NAACP ISSUES TRAVEL ADVISORY FOR BLACK AMERICANS TRAVELING TO DESANTIS' FLORIDA: 'OPENLY HOSTILE' 
He continued, "We will not allow our rights and history to be held hostage for political grandstanding. The NAACP proudly fights against the malicious attacks in Florida, against Black Americans. I encourage my fellow Floridians to join in this fight to protect ourselves and our democracy."
In a statement to Fox News Digital, DeSantis press secretary Jeremy Redfern criticized the advisory saying, "As Governor DeSantis announced last week, Florida is seeing record-breaking tourism. This is nothing more than a stunt."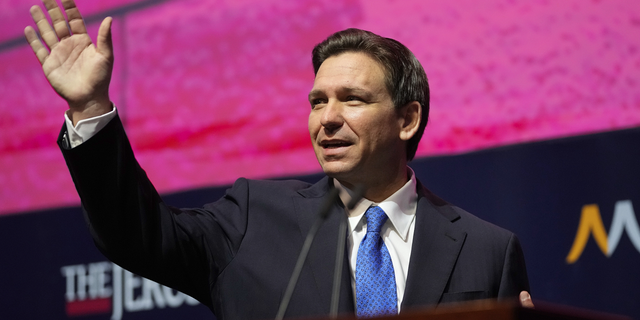 The NAACP originally floated the possibility of putting out a travel advisory back in March. At the time, DeSantis referred to it as a "joke" and a stunt.
CLICK HERE TO GET THE FOX NEWS APP
"This is a stunt to try to do that," DeSantis said then. "It's a pure stunt. And fine, if you want to waste your time on a stunt, that's fine. But I'm not wasting my time on your stunts. I'm going to make sure that we're getting things done here."