When it comes to traveling the world, many people believe it is something they have to tick off the list before settling down. But one family has proven that there is no time limit on seeing the world after they rented out their home to travel together.
Mom Tessa Hawes and her husband decided to follow their dreams and see the world with their two young children, living "location free" as a family.
"My husband and I loved to travel as a couple and when we became parents this didn't change. When creating a vision for the future we divided our ultimate dream would be to travel the world as a family," Hawes told Newsweek. "We spent the last five years changing things so that we can be location free and for this to become our reality."
Another mom recently told Newsweek how she bucked the trend and travels the world with her children. Mom-of-two Allison Jones said that she wants her kids to be "citizens of the world."
But not all parents are as enthusiastic about traveling with children, according to a survey of 1,002 parents with children aged 18 and younger conducted by the Family Travel Association (FTA) in collaboration with the NYU School of Professional Studies.
Of parents surveyed who said they were unlikely to travel with their children in the next 12 months, 31 percent said that they could not find money in their family budget to travel. Twenty percent said that their children would not enjoy traveling with the family and 14 percent said that they did not feel traveling with kids was relaxing for them.
Most families who were planning to take their children on vacation in the coming year were opting for a multi-day vacation within the United States (76 percent), with only 38 percent planning to leave the U.S. as a family.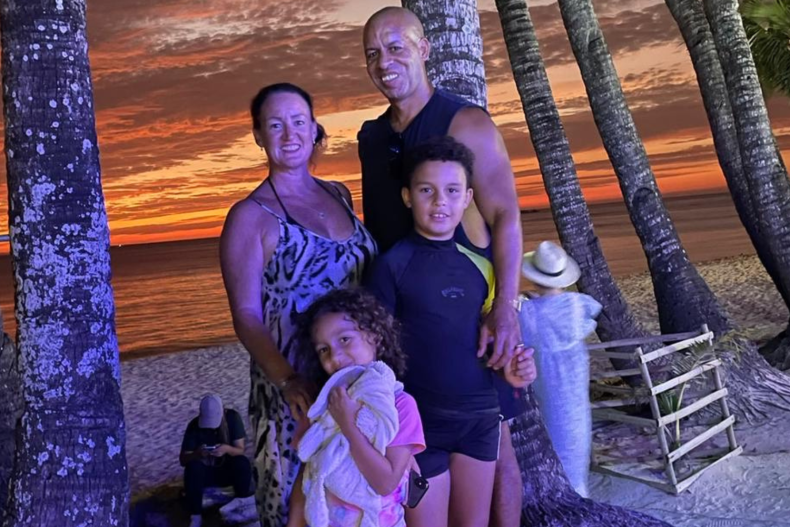 Domestically, the most popular states for a family vacation are California, Florida, New York and Hawaii. While the most popular international destinations are Italy, the United Kingdom, France and Greece.
The Hawes family, eager to see the world together, made the decision to rent out their home in Essex, England, in September 2022 and have since been to nine countries—with plenty more on their list.
Oscar, age 11, recently passed his exams and Annie, age 6, is missing a year of school while they explore the world. Hawes said that they have had the support of the children's teachers amidst their adventure.
"The school [was] very supportive of our trip and the education the children will gain as part of the experience," Hawes said. "We are world schooling."
Currently in Vietnam, the Hawes family plans to travel to Cambodia, Bali, Australia, New Zealand, Chile, Argentina, Bolivia, Peru, Ecuador, Columbia and Brazil before returning home.
Staying mostly in hotels and apartments, the mom said that the best part of their family travels is the time and memories built together.
"We love being together, bonding, seeing the world, having fun and having so many life-changing experiences together," Hawes said. "Time together exploring our beautiful diverse planet is the biggest gift."