A woman living in a "haunted" 1920s New Mexico home says her cat and son "see" a haunting presence.
Rene Valdez said her son told her about "a man that I see in my room … with an old hat that peaks in from the bathroom," she told Inside Edition.
Valdez reportedly spoke to the previous owner on Facebook, who said, "Oh, I've been expecting you." 
"She's like 'my son sees a man with a hat,' and her son described what our son sees, so that was weird and scared the c— out of me," Valdez told Inside Edition.
'BIGFOOT' CAUGHT ON CAMERA DURING COUPLE'S ROMANTIC GETAWAY IN COLORADO
Valdez described a list of "unusual noises" and "unexplained stuff" that she and her girlfriend hear daily.
There is an unconnected doorbell that "violently" dings at night, a basement camera that "caught the chairs sliding across the floor" and an Alexa device alerting them about calls ringing from inside the house, she said.
RUSSIAN UFO ENGAGEMENTS, SECRET 'TIC TAC' REPORT AND 3 KEY FIGURES SLIP UNDER RADAR AT CONGRESSIONAL HEARING
However, what freaks her out is her pets' responses. 
"The pets have the most reaction," said Valdez, who specifically mentioned her gray cat "Ruth."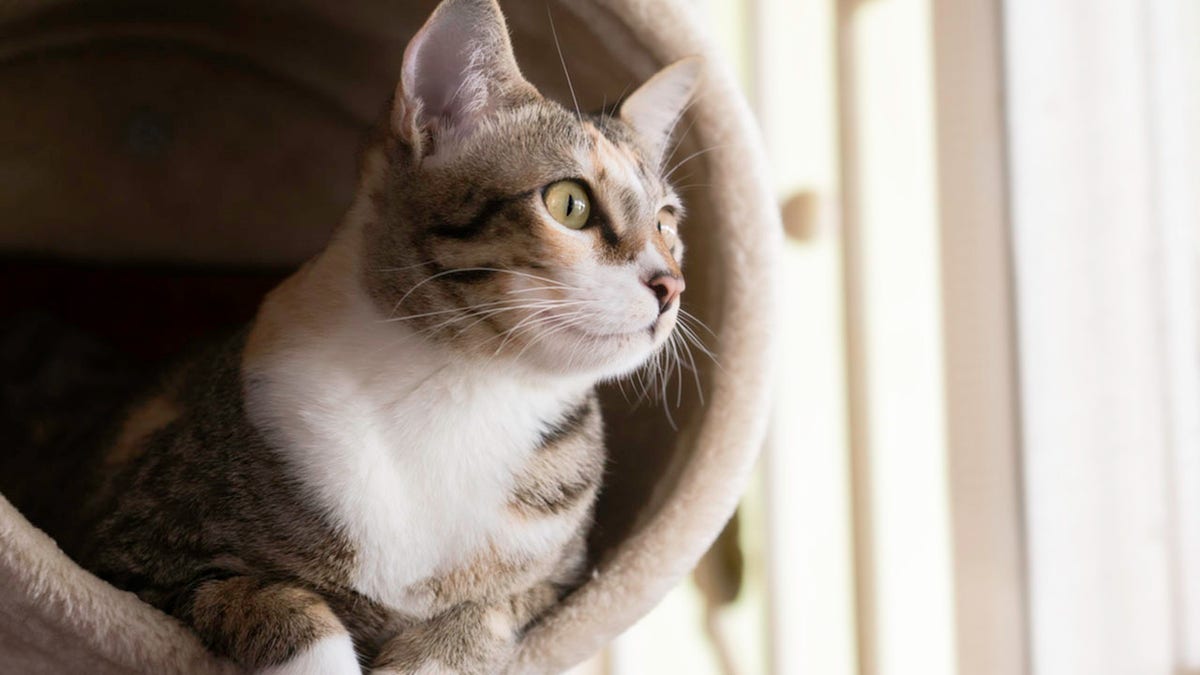 "Ruth sees things in the bedroom constantly. I mean they interrupt her. It follows her. It modes around," Valdez told Inside Edition. "I mean she's always seeing it and that freaks me out.
"I don't like her reactions because her ears go back. She is definitely following something that's up there."
CLICK HERE TO GET THE FOX NEWS APP
Valdez, her girlfriend, her son and the pets still live in the house and plan to stay there with their shadowy roommate.
"I feel like I'm in its space more than it's in mine in a way," Valdez said. "Whatever it is, is here before us. 
"They're not bothering me, so I'm going to let it go. I kind of love him," she said. "Like in his own way he's like the icing on the cake of this creepy 1920s house that I bought."