Lisa Cameron told friends that she had "a new job" lined up should she fail to be re-selected as the SNP's general election candidate in East Kilbride, Strathaven and Lesmahagow.
While SNP leader Humza Yousaf tried to put a brave face on her defection, it was a sub-optimal precursor to the party's autumn conference, which begins in Aberdeen on Sunday.
Scotland's first minister insisted Cameron's move was "the least surprising news I've had as leader of the SNP".
Another senior party source told HuffPost UK that she "had been on Tory defection watch since before the pandemic".
Nevertheless, her decision to jump ship simply added to the sense of decline permeating Scotland's governing party.
Since Yousaf took over from Nicola Sturgeon in March, long-standing SNP MP Angus MacNeill has been expelled for criticising the leader's independence strategy.
Fergus Ewing – a member of Scottish nationalism's equivalent of the Royal Family – has been suspended over his criticisms of the SNP/Green government at Holyrood.
The ongoing police investigation into the whereabouts of £600,000 raised for a second independence campaign – which has seen the arrest of Sturgeon, her husband and a former party treasurer – is a further distraction.
It is against this backdrop that Yousaf heads to Aberdeen this weekend to try to re-assert his authority over his party.
The key test for Yousaf will come on Sunday afternoon, when delegates will vote on the leader's policy on the SNP's raison d'etre, how to achieve Scottish independence.
To say the party's recent strategy has been confused would be an understatement.
Sturgeon wanted to make the next election a "de facto referendum", where a majority of votes for pro-independence parties would be a mandate to begin separation negotiations with Westminster.
After becoming leader, Yousaf said that the SNP winning more Westminster seats than their rivals would be sufficient.
However, it is understood that he will now ask the conference to endorse a new policy, namely that winning a majority of Scottish seats – ie 29 of the 57 up for grabs – would trigger independence negotiations.
Figures from both the SNP's "fundamentalist" and "gradualist" wings have put forward their own plans for delegates to vote on, highlighting the deep splits within the party on the best way forward
In a further sign of the SNP civil war, Kate Forbes – who narrowly lost to Yousaf in the last leadership contest – has chosen to stay away from the Aberdeen gathering.
Some nationalists believe that independence should be put on the back burner so the party can first re-establish its credentials as a competent party of government.
One MP told HuffPost UK: "The leadership's policy on how to achieve independence is as clear as mud – but no matter how you read it, it's the wrong proposal.
"It's not an independence strategy, it's a general election strategy. We're approaching this with the mindset of getting through the next electoral test, rather than looking at where the country is at.
"If we end up adopting a strategy that is more hardline and short term then we will see many Rutherglens."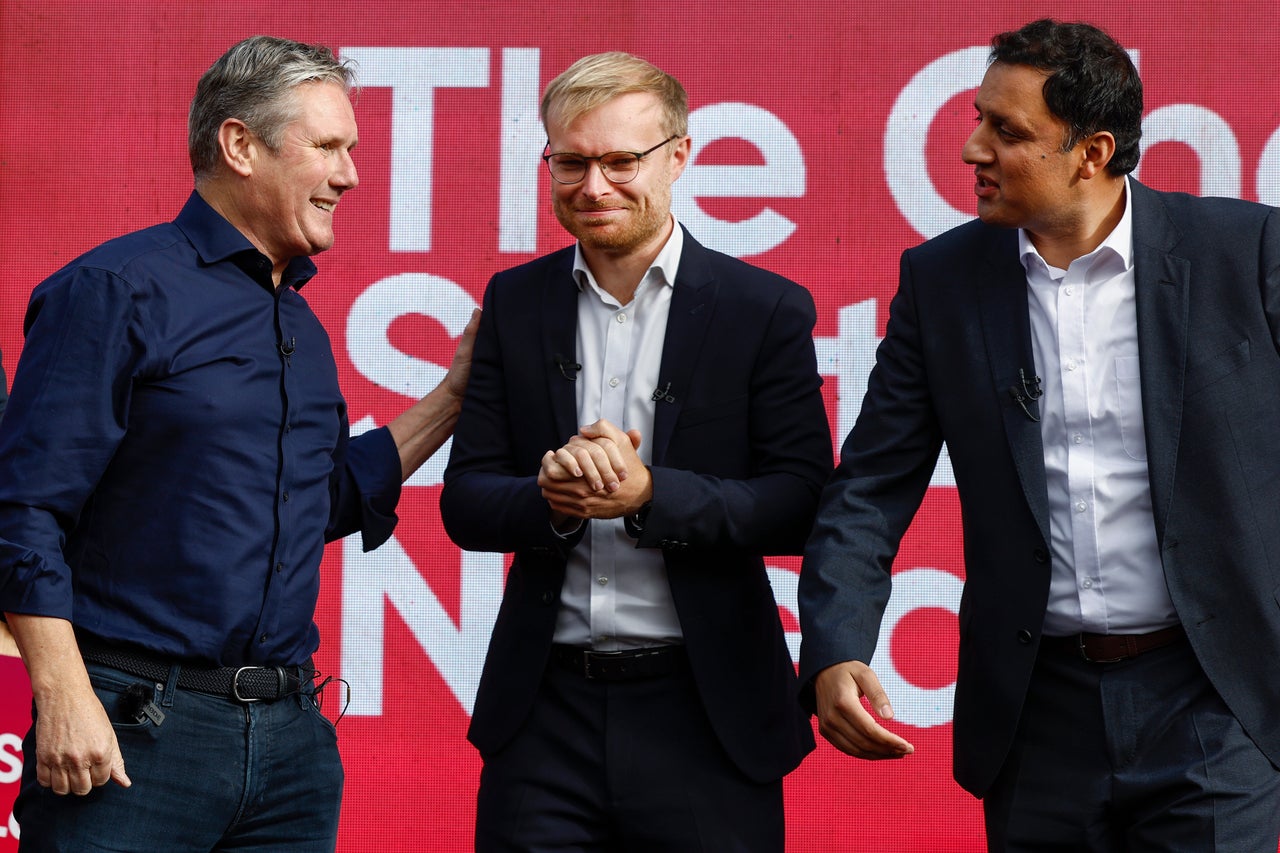 One former SNP frontbencher said the party needs to "get its mojo back".
"What needs to happen is someone needs to zoom right out of the provincialism of Scottish politics and think about what we're trying to do," the MP said.
"We had a pandemic, there's a war in Europe, hot tensions in the Middle East, climate change getting worse and the rapid advance of technology.
"All of these things are fuelling the economic, social and global insecurities that are ripping through the entire western world. As a party, we need to keep thinking like a governing party in the modern age, deliver well and answer all of those insecurities.
"The economy and public services are top of voters' concerns. My worry is that we misread the public mood and continue losing support to Labour.
"If we ignore this changed reality and the fact that voters are willing to give their vote to Labour then down that road lies many more defeats."
Just seven months into his tenure as SNP leader and Scottish first minister, Yousaf is putting his credibility on the line.
His leadership may just about survive an embarrassing defeat, but few would bet on him leading the party into the next Scottish Parliament elections in 2016.