Authorities in Houston are searching for at least three robbery suspects captured on surveillance video appearing to stalk a disabled man in a motorized wheelchair before committing the heist. 
The victim had just made a purchase inside a convenience store on Aug. 31 when one of the suspects appeared to see him with the bag with money inside, according to footage released Thursday by the Houston Police Department.
FLORIDA MAN ACCUSED OF CARJACKING WOMAN AT GAS STATION WAS RELEASED FROM JAIL DAYS PRIOR
In another video clip, three males are seen in a parking lot appearing to scan the property. One of them then goes off alone and walks into Pit Stop Express gas station. 
He is seen walking past a vehicle and comes from behind the man in the wheelchair near some gas pumps.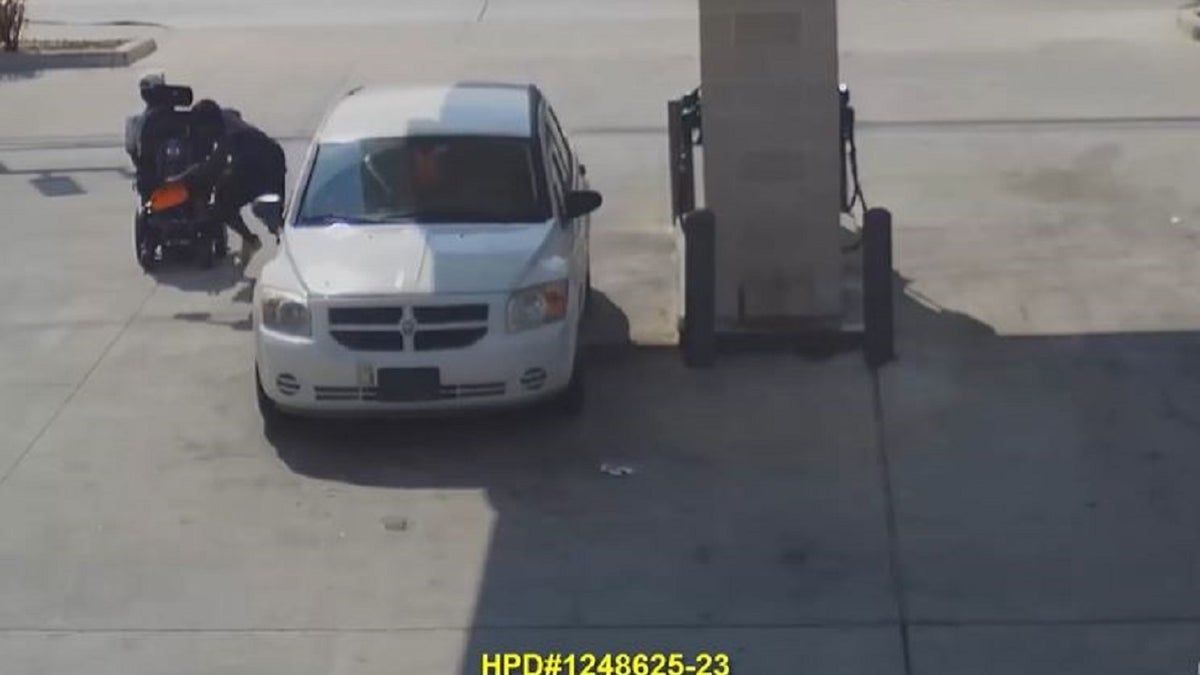 CLICK HERE TO GET THE FOX NEWS APP
All of a sudden, he snatches the man's money bag from his hands and runs off with the two accomplices, police said. 
No injuries stemming from the incident were reported.