Student groups supporting Palestinians are holding a national walkout on Wednesday in support of Gaza and to protest U.S. funding of Israel, according to posts by pro-Palestinian student groups on social media.
Several university groups associated with the Palestinian movement hosted a walk-out, according to the national chapter of the far-left Students for Justice in Palestine (SJP). It posted a map showing where the national walkouts were being held in partnership with Dissenters, an anti-war organization focused on forcing "elected officials and institutions to divest from war and militarism."
The walkouts are being held at over 100 college campuses, according to the social media post.
"Students from 100 campuses across North America will be walking out of classes and disrupting business as usual tomorrow for Gaza," the post said. 
FORMER ISRAELI PM SCOLDS CNN FOR ECHOING HAMAS ON HOSPITAL ATTACK: 'DO YOUR JOB, NOT EVERYTHING HAS TWO SIDES'
The national SJP and the Dissenters listed three demands, the first calling for an "end to Israel's siege on Gaza." Columbia's SJP chapter called on Columbia students "to collectively stand against the university's support for a genocidal and settler-colonial regime by showing our strength in numbers," the group's Instagram account read.
"We demand an end to U.S. military funding to Israel," their second demand said, according to the Instagram post. 
The groups also demanded that the universities "fully divest from weapons corporations which arm Israel's occupation and genocide in Gaza."
Colleges and universities such as Brown University, Columbia University, George Mason University, George Washington University, Rutgers, New York University, Howard University, Massachusetts Institute of Technology, UC Berkeley, Stanford University, University of Pennsylvania, Tufts University, Yale University and more are among the 100+ college campuses participating in a walkout.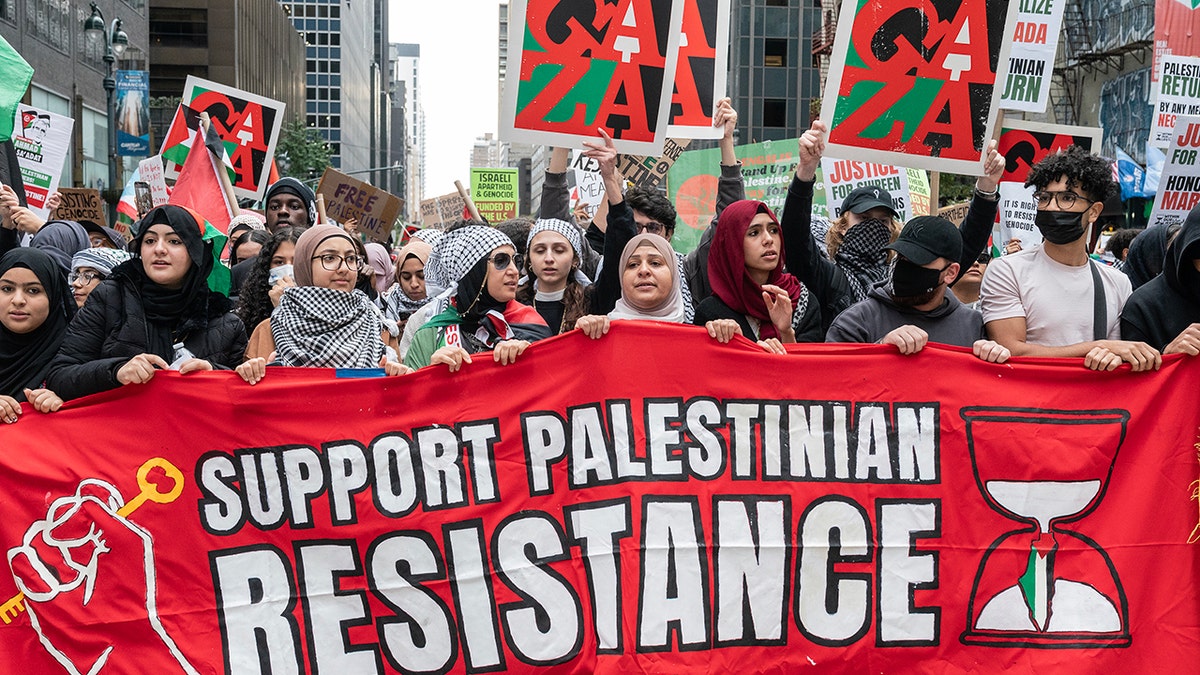 HARVARD STUDENT ORGANIZATIONS CLAIM ISRAEL 'ENTIRELY RESPONSIBLE' FOR GAZA ATTACKS
Tufts' SJP chapter publicized the event on social media and noted a call to "end Tufts complicity in genocide." 
Following Hamas' terrorist attack against Israel on Oct. 7, several college groups protested in favor of the Palestinians and said the actions taken by Hamas were part of a liberation movement. 
About 30 Harvard University student groups faced widespread criticism for signing onto a statement blaming Israel for Hamas' attack. The Harvard Palestine Solidarity Groups wrote, "We, the undersigned student organizations, hold the Israeli regime entirely responsible for all unfolding violence."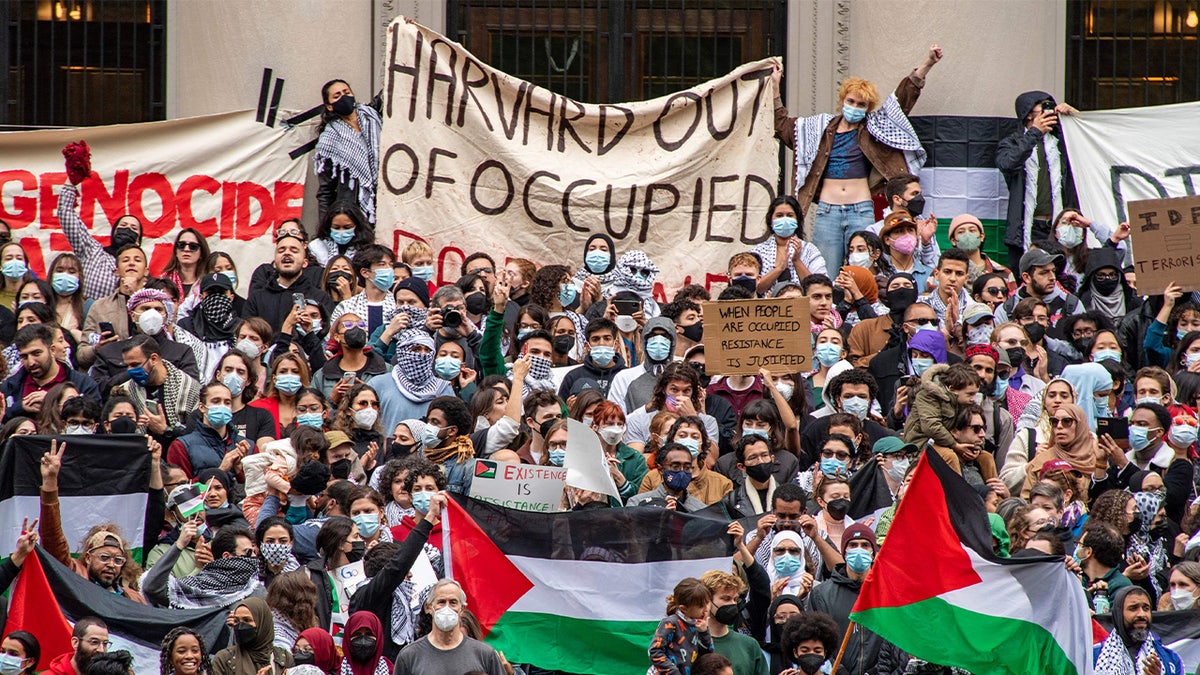 For more Culture, Media, Education, Opinion, and channel coverage, visit foxnews.com/media.      
Fox News' Landon Mion contributed to this report.