WASHINGTON, D.C. – Lawmakers said Rep. Kevin McCarthy's historic ousting as House Speaker has caused chaos and confusion, with Sen. Mark Warner making some cinematic comparisons.
"I couldn't decide whether it was a outtake from 'The Hunger Games' or the battle of the Kens from 'Barbie,'" the Virginia Democrat told Fox News.
'HE'S TOO OLD': VOTERS DEBATE WHETHER BIDEN'S AGE SHOULD STOP HIM FROM SEEKING A SECOND TERM
McCarthy's removal follows weeks of strife over spending negotiations. McCarthy over the weekend pushed through a short-term spending bill — garnering more support from the Democrats than Republicans —  to keep the government open for 45 days, a move that angered budget hardliners like Rep. Matt Gaetz.
The Florida Republican introduced a motion to vacate McCarthy from the speakership Monday night. He and seven other Republicans voted with Democrats to remove McCarthy.
"I think a lot of the ouster was done for personal grievances and that's just no way to conduct adult business," Rep. Greg Murphy told Fox News. "That said, we are where we are, and I think Kevin McCarthy did one of the most gracious things of all in just saying he was not a candidate anymore because it allows for healing and we can move forward."
WATCH: LAWMAKERS REACT TO HISTORIC OUSTING OF HOUSE SPEAKER:
WATCH MORE FOX NEWS DIGITAL ORIGINALS HERE
Murphy, a North Carolina Republican, added that the "main enemy" in the situation is not anyone in the Republican Party, but rather leftist Democrats who have "destroyed the country."
"Look at our border, look at inflation," he said. "Crime in the streets everywhere. This is what Americans care about. And yeah, this is democracy. It's messy and we saw that yesterday, but it's still the best form of government in the world."
Sen. John Hickenlooper worried the "turbulence and confusion" could harm America's perception abroad.
"If we're just fighting with ourselves, we are sending a message that our democracy is not working," the Colorado Democrat said. "That's the last thing we want to say right now."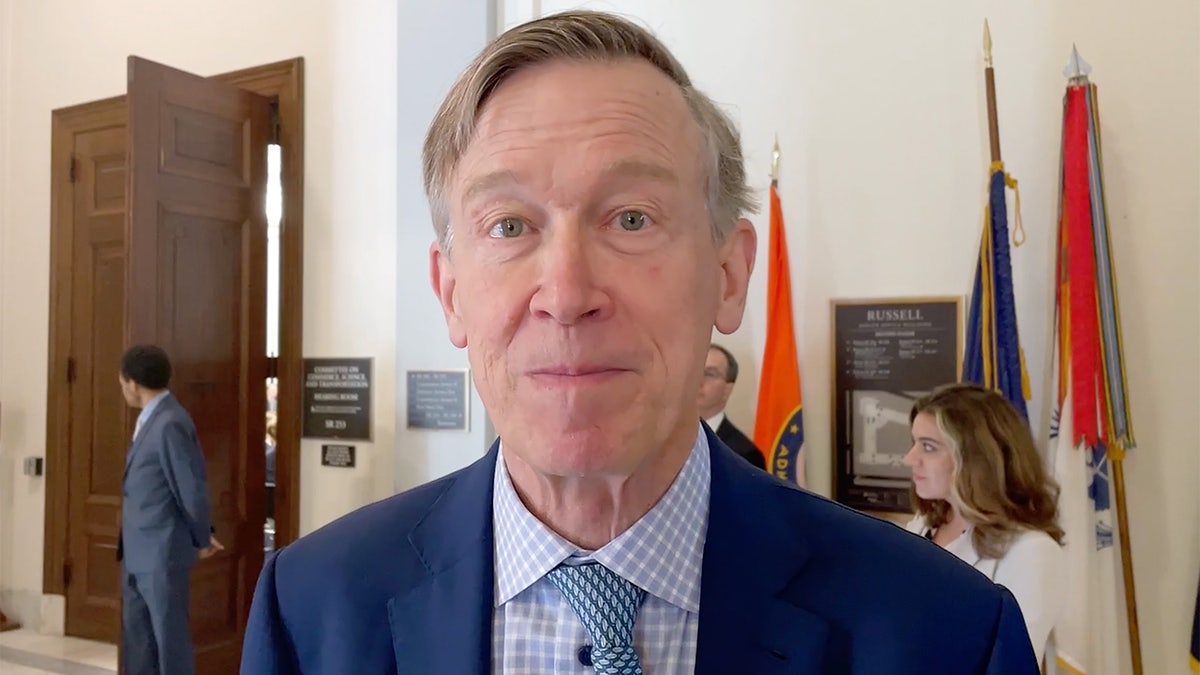 TERMS 'HUSBAND' AND 'WIFE' COULD BE CANCELED UNDER NEW PROPOSAL: 'IT'S BULLS—' SAYS ONE LAWMAKER
Sen. Ed Markey called Tuesday's events "a travesty."
"My only hope is this is that the once great Grand Old Party, the Republican Party, can get its act together," the Massachusetts Democrat said. "The American people want us to work for their families and not watch intramural squabbles amongst the competing Republican factions on the floor of the House."
Sen. Cynthia Lummis of Wyoming was a member of the House when then-Speaker John Boehner resigned and was eventually replaced by Paul Ryan.
"It was chaotic when John Boehner resigned. It was unexpected," the Republican said. "We got through it, so recent experience tells me they'll get through it again."
CLICK HERE TO GET THE FOX NEWS APP
House Judiciary Chair Jim Jordan announced Wednesday that he was running for speaker, making him the first GOP lawmaker to throw his hat in the ring. Majority Leader Steve Scalise soon followed.
Republican Study Committee Chair Kevin Hern of Oklahoma and Rep. Byron Donalds of Florida have also been floated as potential replacements.
To hear more from lawmakers, click here. 
Isabelle McDonnell contributed to the accompanying video.